Reasons to eat ice cream in the winter:
1. You don't need a reason
2. See number 1
For us, every season is ice cream season, but winter has always been when we want it most. Now that we're open, there are even more reasons to indulge in our favorite dessert! Still not convinced that the most wonderful time of year is also the most wonderful time for ice cream? Read on. In the spirit of the 12 Days of Christmas, we've compiled 12 occasions that prove ice cream is NOT only meant for the summertime... 
1. When you don't want to get out of your PJ's…
Don't! Our drive thru is always open which means the days of worrying about looking your Sunday Best are history.
Winter Bonus: The world is now your freezer! Grab Jubie's on your way home from work, or while you're out running errands. With temperatures creeping below the 30s, you'll never have to race the melting clock again.
2. When you go Christmas shopping and only buy gifts for yourself…
Treat yo self to some Jubie's! Starting today, we are raffling off one lucky winner to get $5 worth of Jubie's for FREE. The more you buy, the higher your chances of winning will be. Need we say more? To see the complete set of contest rules: Click Here.
 3. When you're craving Jubie's N O W…
Grab one (or five) extra pints the next time you're here. We won't judge. Our pints are a perfect midnight snack, and they go hand-in-hand with a warm, cozy fire… especially when it gets a little too toasty.
4. When you've been slaving over a hot oven all day…
Put the piping bag down, and try our new Christmas Cookie flavor. With pieces of sugar cookies, green buttercream, and red sugar sprinkles, you'll never make Christmas sugar cookies at home again!
5. When you never know what to get your dad for Christmas…
Jubie's has you covered with our $5 and $10 gift certificates. Because who doesn't love ice cream? Splurge for the $10 certificate to guarantee he takes you with him. It's the gift that keeps on giving!
6. When you relate to Buddy the Elf on a personal level…
We'll help you stick to the elf diet with our fresh Peppermint Chip ice cream! Each batch is made with real peppermints and melt-in-your-mouth chocolate flakes. Try it on a warm brownie sundae or topped with a candy cane in our Peppermint shake.
7. When you're putting together the holiday menu…
Don't forget about dessert! Warm apple pie goes with vanilla ice cream just like coffee goes with cream. Don't believe us? One bite of our Caramel Apple Dumpling and you'll never eat pie by itself again.
Speaking of coffee: Wintertime is the perfect time to top your favorite warm beverage with a dollop of ice cream. In the biz, we call that an affogato. You'll just call it delicious.
8. When you always host the holiday party…
Make this year stand out from the rest! Jubie's is now offering catering services for events of all sizes. Our cups come pre-packaged and travel easily. They're perfect for holiday office parties, family celebrations, or your next ugly Christmas sweater party. Click here to submit a catering request on our website.
 9. When you can't go caroling this year…
The best part about getting sick during the holidays is all the goodies you get to eat while you recover. Fun Fact: Ice cream is a great way to soothe a sore throat, especially if it's Jubie's.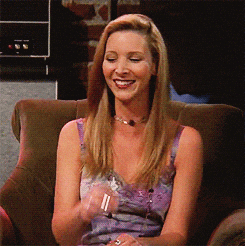 10. When you need your Eggnog refilled…Again…
Try our new eggnog shakes! We can use any ice cream flavor to create the perfect shake just for you. Go classic with our Vanilla Pearl, or think outside the gift box and try it with Brown Sugar Cinnamon, Butter Pecan, or even Chocolate.
11. When you self-diagnose yourself with the Cold Weather Blues…
Ice cream has been proven to cheer you up when you're down (at least that's what we like to tell ourselves). Melt away your winter blues with pints of some of our summer staples. Our merchandiser is stocked with Millions of Peaches, Bugs' Favorite, and Shark Bite to help you forget how far away the warm weather really is.
 12. When you're tired of waiting in lines at the mall…
Take a break and head on over to Jubie's! Our summer rush has finally died down which gives you the perfect opportunity to cross "Try all 32 flavors of Jubie's homemade ice cream" off your bucket list without feeling guilty about holding the line up.
Please reload